Casio's rugged Android Wear watch goes on sale today as the
Casio said their watch would be up for sale March 25th. Check the calendar. The company should start selling the WSD-F10 — a rugged smartwatch with Android Wear — at some point later today for $500.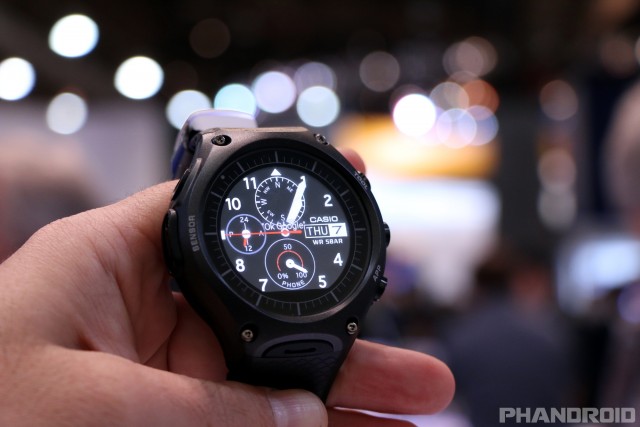 While purchase links are not yet up, we know the device went up for sale on Amazon before it was promptly pulled. The accessories which go with the thing are still up, however. Google has also added it to the Google Store, but you can't buy it yet.
The Casio WSD-F10 is the very first Android Wear watch built to take a beating more than to look smart. It's MIL-STD-810G compliant, which means you could take it into a battlefield and it'd survice most harsh conditions. It's also resistant to water at up to 50 meters, a mark which no other Android Wear watch has met yet (though one keen challenger is poised to beat that).
In other news, the original LG Watch Urbane is now taking its exit from the Google Store. It seems the right time to do it with the Watch Urbane 2nd Edition set to launch late March / early April. We're not sure if that particular watch is going to be taking its place (the hot variant right now seems to be the one with LTE radios as you can pre-order it from AT&T and Verizon already) but we're keeping our eyes peeled.