HTC 10 leaks in another photo, this time showing it beats th
Here's another look at the HTC 10. It doesn't offer us much that we haven't already seen. In fact, it doesn't offer much at all aside from seeing another shot at that fingerprint scanner on the front. What we do get in today's leak is a shot at an Antutu benchmark supposedly run on the device.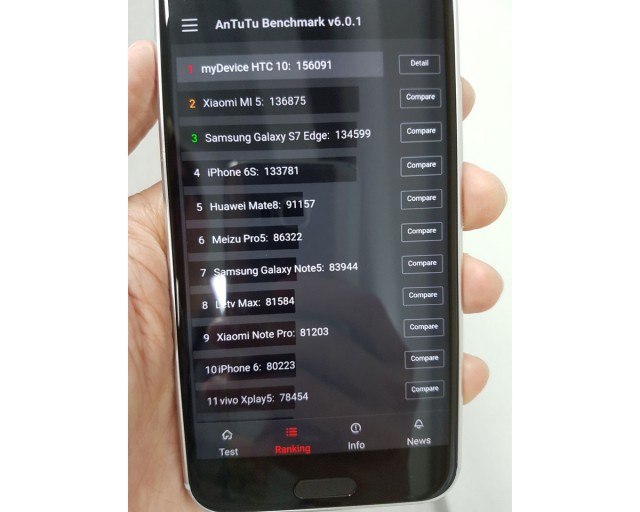 What it shows is the HTC 10 beating devices like the Samsung Galaxy S7 Edge and Xiaomi Mi 5 by a comfortable margin. We're not sure which model of the Galaxy S7 Edge was run here — it comes in Snapdragon or Exynos flavor, market depending — but it's still interesting to see.
Of course, benchmarks alone are no longer trustworthy these days, what with companies known to be tuning their hardware to go the full mile when the software detects a benchmark is being run. There's also more contributing to an Antutu result than sheer processing power. Either way, it's nice to see that the HTC 10 is about as powerful as a 2016 flagship should be.