Motorola offering free Moto E when you buy a Moto X Pure Edi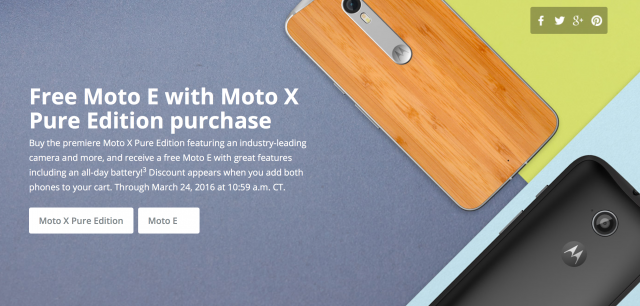 With a new crop of Android flagships hitting the streets, Motorola really wants you to buy a Moto X Pure Edition. So much, in fact, they're willing to throw in an extra phone to phone while you phone. You can cash in by buying a Motorola Moto X Pure Edition and adding a Motorola Moto E to your cart as well. If done before March 24th 10:59 CT, you'll get the Moto E free of charge. Motorola says on their site:
Buy the premiere Moto X Pure Edition featuring an industry-leading camera and more, and receive a free Moto E with great features including an all-day battery!3 Discount appears when you add both phones to your cart. Through March 24, 2016 at 10:59 a.m. CT.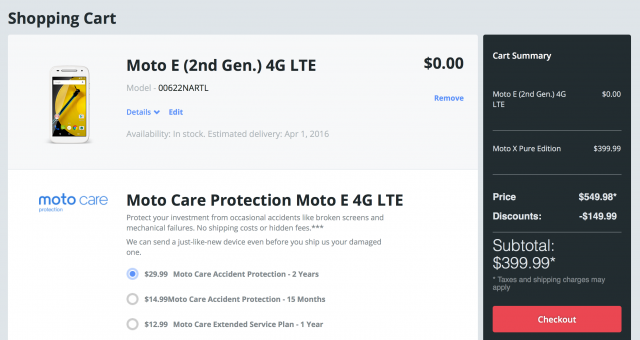 The Moto X Pure Edition starts at $400 for the 16GB model (we'd recommend upgrading to the 32GB at the very least), while the Moto E starts at $120 for the 3G model, but you can upgrade to the $150 4G LTE model and still get it free. So, yeah. Get the 4G model if you plan on taking advantage of this offer and keep it as a backup, or give to someone else as a gift. Promo linked below.
[Motorola]